An overflow crowd of vineyard owners and cannabis growers as well as other agriculturists and county officials packed the Industrial Eats ballroom in Buellton for a panel discussion of a potential joint tourism marketing effort.
Comments on Wednesday were generally upbeat and positive about the possibility, especially among the cannabis growers, but vintners said the two issues that must be overcome are cannabis odor and conflicts between the two industries with spraying pesticides and herbicides.
Members of the North County Farmers Guild, a coalition of cannabis cultivators, estimated 100 people attended the more-than-two-hour "Together We Thrive Community Forum" presented by the guild's Good Farmers, Great Neighbors subgroup.
"We need to develop specific action goals," said Sara Rotman, event organizer and co-chair of the Farmers Guild and subgroup, adding that growers of both crops were "extremely motivated" by the ideas presented in the discussion.
Lompoc Mayor Jenelle Osborne, with microphone, speaks as other members of the "Together We Thrive" panel of vintners and cannabis growers disc…
"We have more similarities than differences, and we need to focus on those," she said, echoing comments made by some of those on the panel, which she moderated.
Panelists included Jeff Denham, former Republican state senator and U.S. congressman who is currently a lobbyist for K&L Gates law firm; Lompoc Mayor Jenelle Osborne; and Steve Pepe, former owner of Clos Pepe Vineyards.
Also on the panel were Jennifer Zacharias, owner of JZ PR, specializing in travel, tourism and hospitality public relations; Dan Fox of Private Reserve; Wes Hagan, former Clos Pepe winemaker; and John DeFriel, chief executive officer of Central Coast Agriculture.
Vintners seemed cautiously optimistic about collaborative marketing, while cannabis growers said the county's two industries have a unique opportunity for joint promotion they should not pass up.
"I view tonight as a positive step to find business collaboration and improved ways to work together," Fox said. "A rising tide raises all boats."
An overflow crowd listens outside the Industrial Eats Grand Ballroom in Buellton during the "Together We Thrive Community Forum" of vintners a…
Hagan also supported diffusing the antagonism that has existed between the industries.
"If wine wants to go to battle with cannabis and … succeeds in forcing it out, what have they lost?" he said. "They've lost a potential partner [in marketing]."
But others pointed out the sources of that antagonism must be eliminated.
"I think farmers ought to work together and cooperate together," Pepe said, but added two issues must be addressed first: odor and spraying.
Winery owners have said the pervasive odor of nearby cannabis plantations affect the smell and taste of wines and has driven customers from their tasting rooms.
Because of the state's extremely stringent testing levels for chemicals in cannabis, growers of other crops are afraid to spray herbicides and pesticides because any contamination of an adjacent cannabis crop could lead to lawsuits.
Solutions suggested at the forum included leaving a buffer space between cannabis and adjacent vineyards and restricting cannabis to indoor cultivation.
However, cannabis growers said Santa Barbara County's soil and climate produce better cannabis in the same way they affect the quality of wine, and that was one of the joint marketing strategies brought up.
Zacharias said one of the things being considered is a "sun-grown" festival that would celebrate both crops.
"This is an opportunity for us to secure leverage and be thoughtful about it," she said.
Hagan said he would like to see the state go to cannabis cultivation areas, much like the American Viticultural Areas used to designate such wine-growing regions as the Santa Rita Hills, which would give cannabis a similar marketing potential.
Fox said the wine industry must find a way to reach millennial buyers, who are looking for "an experience, Instagram moments and involving cannabis."
Pepe said other considerations have hampered the wine industry in Santa Barbara County and compared it with northern San Luis Obispo County, specifically Paso Robles.
He said people from Southern California often make a brief stop at Santa Rita Hills wineries, but then go on to Paso Robles to spend the weekend, claiming Paso Robles logs 1.6 million wine visitors a year while Santa Barbara County tallies 886,000.
"Why?" Pepe asked, saying Paso Robles wine isn't better, nor is it cheaper.
"Paso Robles encourages and protects the wine culture," he said, adding San Luis Obispo County allows restaurants, hotels and similar amenities on agricultural land while Santa Barbara County does not.
Short-term rentals also are allowed in San Luis Obispo County but prohibited in this one, he said, and cooking classes are encouraged and permitted in Paso Robles but prohibited here whenever possible.
"If we're going to talk about tourism, we have to talk about serious reform in the county's attitude," Pepe said.
Photos: Together We Thrive links wine, cannabis, tourism
091119 Thrive panel 03.jpg
Updated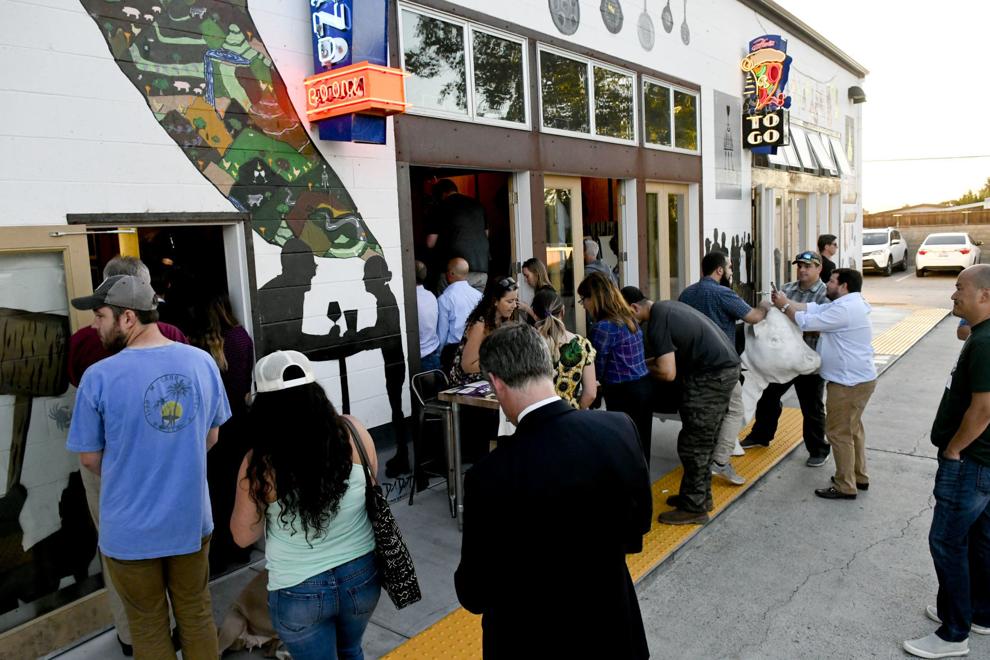 091119 Thrive panel 06.jpg
Updated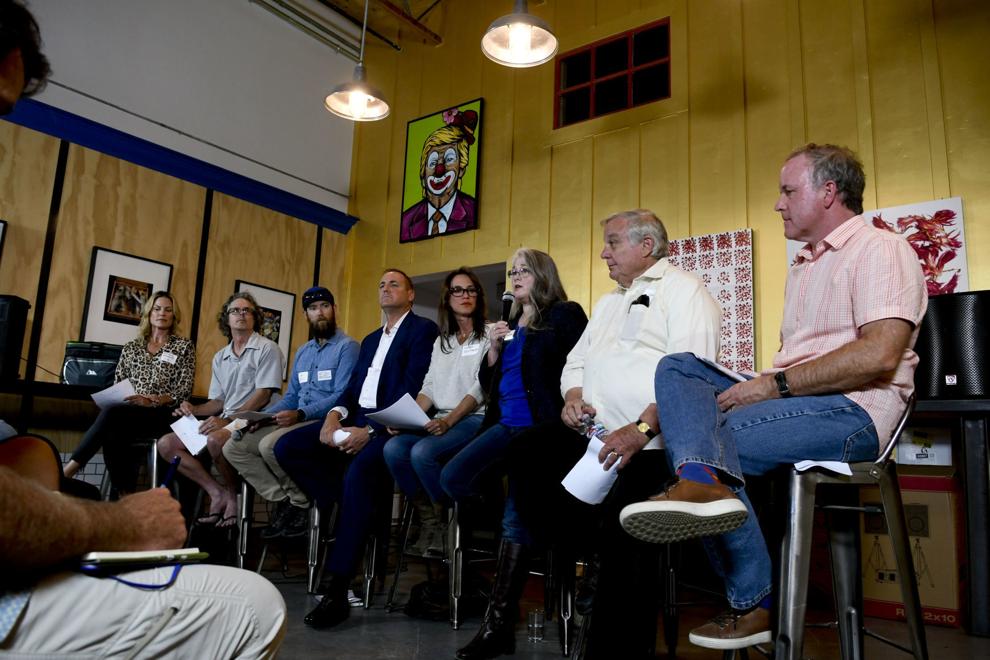 091119 Thrive panel 02.jpg
Updated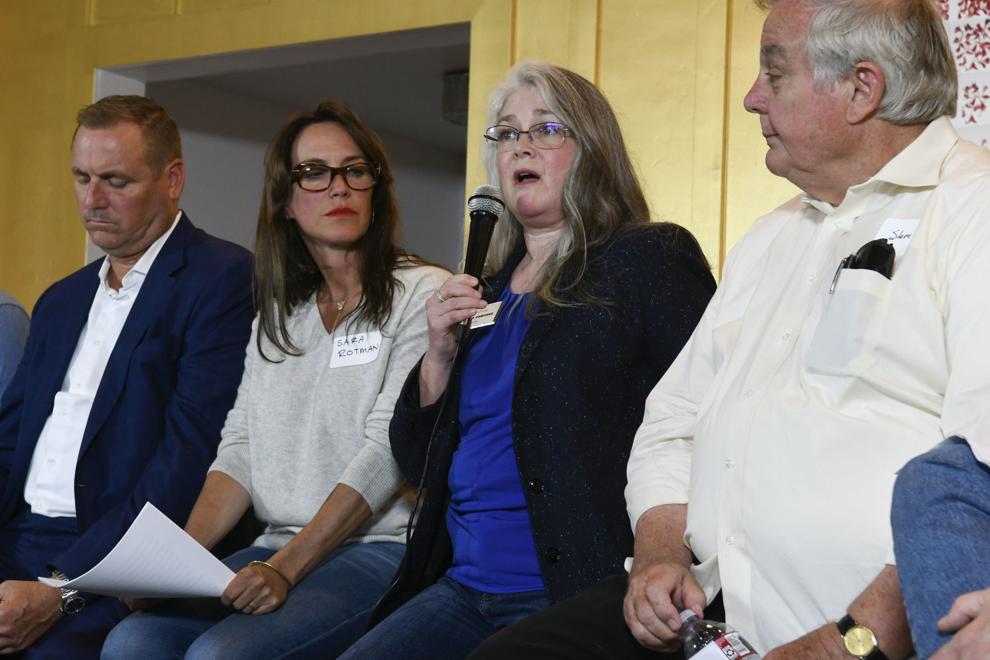 091119 Thrive panel 04.jpg
Updated
091119 Thrive panel 05.jpg
Updated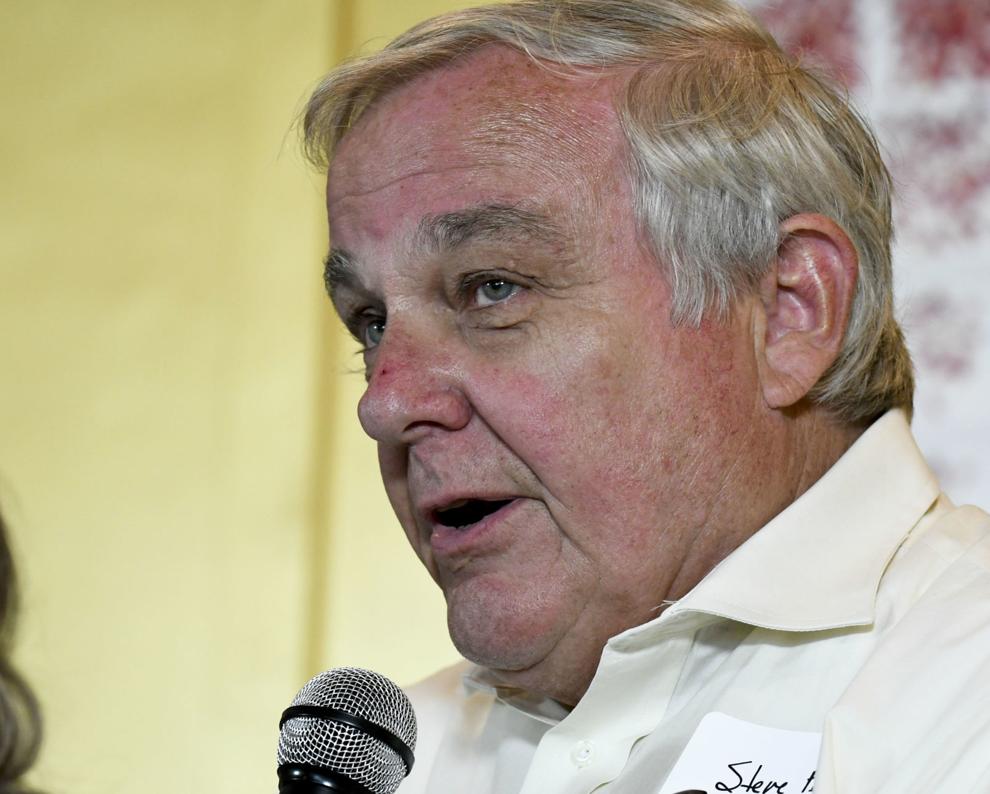 091119 Thrive panel 07.jpg
Updated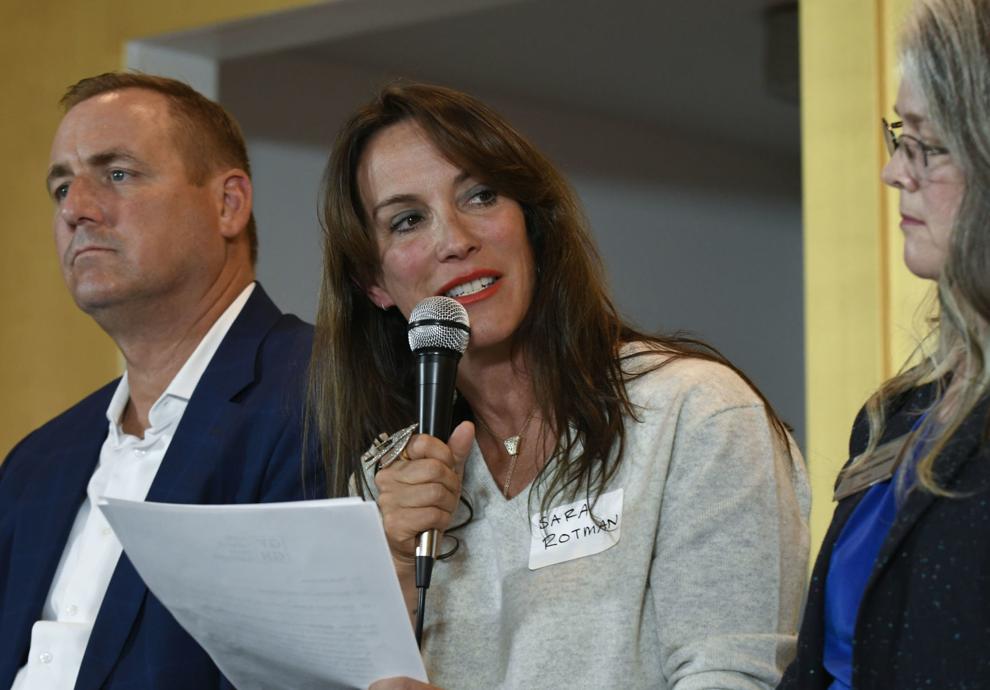 091119 Thrive panel 01.jpg
Updated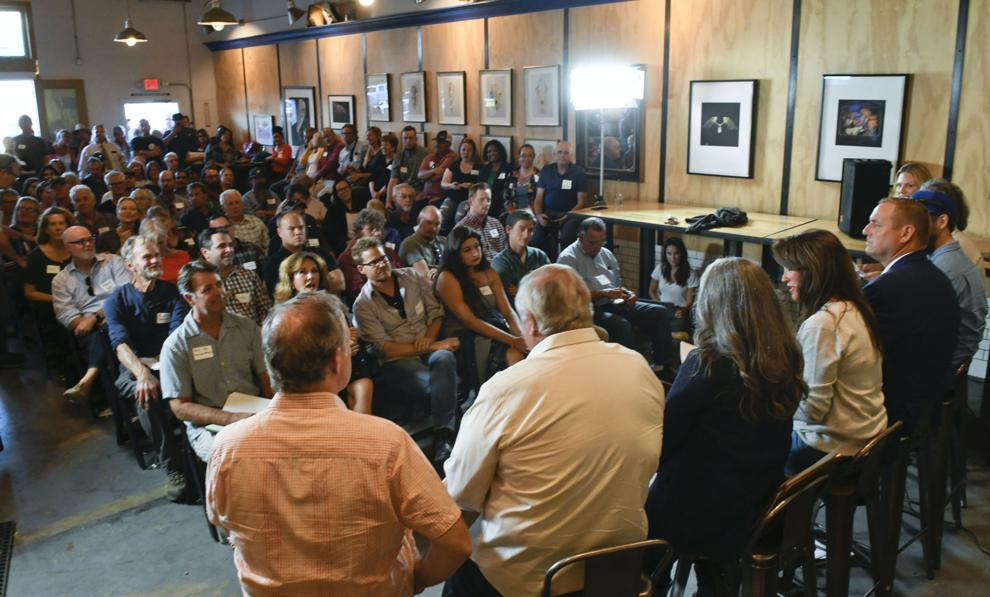 091119 Thrive panel 08.jpg
Updated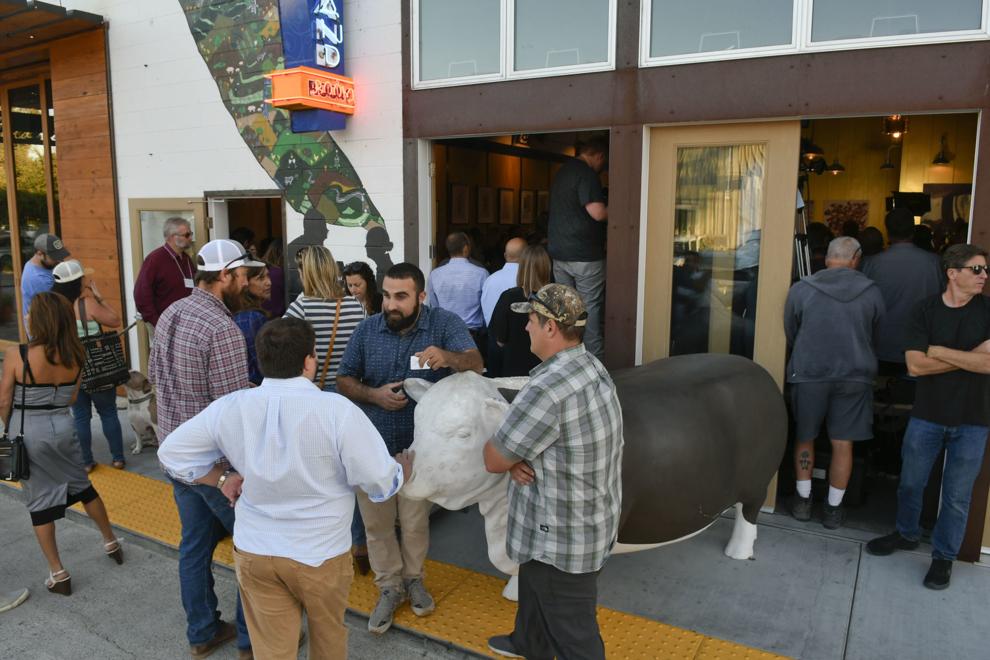 091119 Thrive panel 09.jpg
Updated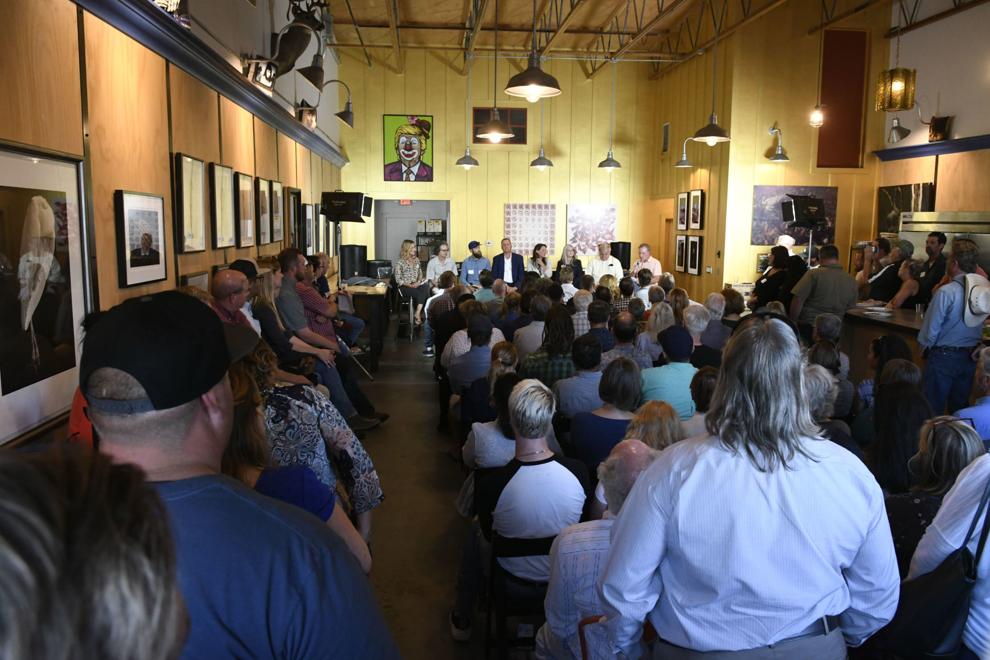 091119 Thrive panel 10.jpg
Updated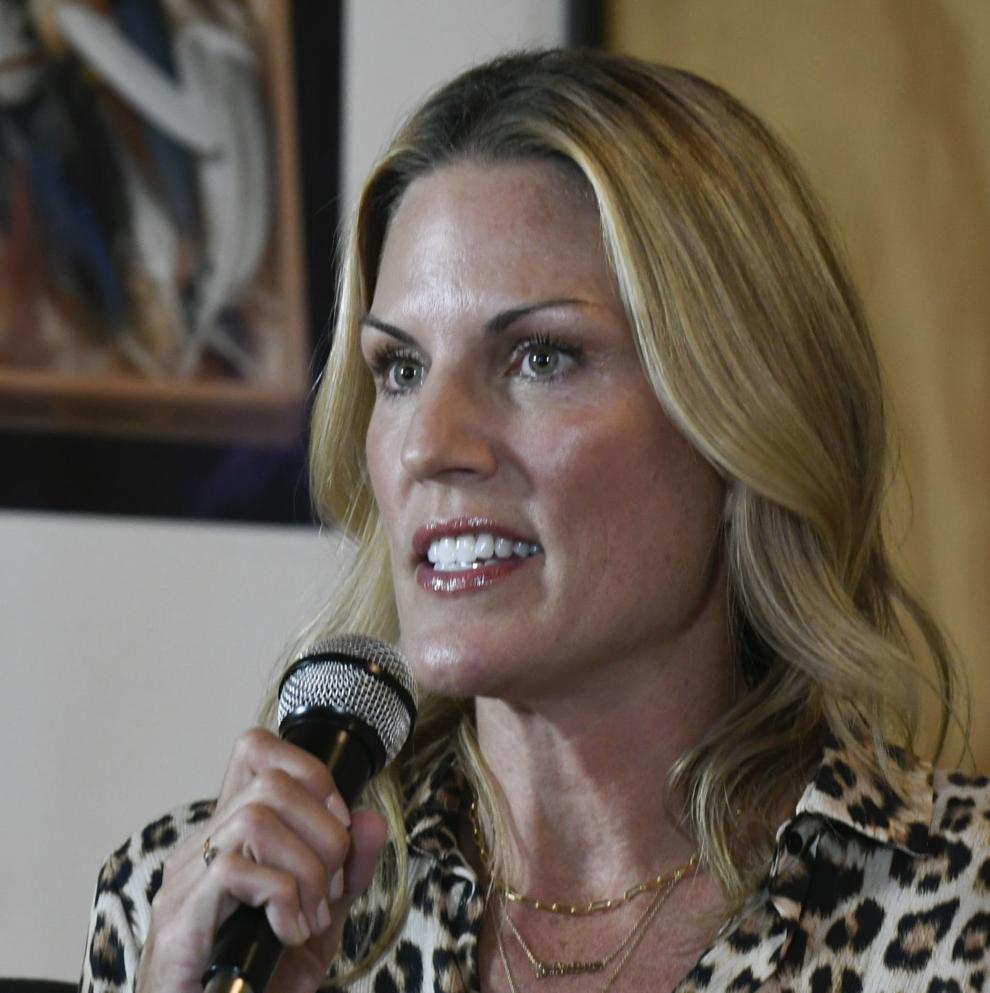 091119 Thrive panel 11.jpg
Updated