Five new types of strawberries will use less water, pesticides and fertilizer, changes that the team of UC Davis researchers who developed the fruit say will benefit both consumers and producers.
Released last week by the university's Strawberry Breeding Program, researchers say the new varieties — Moxie, Royal Royce, Valiant, Victor and Warrior — will produce a larger, firmer fruit that not only keeps better after harvest but resists common diseases better than plants that are currently available. Tested in fields in Santa Maria and other parts of the Central Coast, the fruit was specifically bred to thrive in certain environments or growing conditions.
"These new varieties are intrinsically different from the ones they replace," said Steve Knapp, professor and director of the UC Davis Strawberry Breeding Program. "After more than three years of field tests, we're seeing higher yields, greater disease resistance and better quality after harvest."
California leads the nation in strawberry production, with 90% of all crops growing in fields that span the Central Coast and portions of southern California. The value of Santa Barbara County strawberries — most of which are grown in the Santa Maria Valley — topped $478 million in 2018, according to the annual Crop Report from the County Agricultural Commissioner's Office.
And while many farms in California grow proprietary strawberries developed specifically for their operation, the California Strawberry Commission estimates 60% of the state's strawberry fields are planted with varieties developed at the university. In the Santa Maria area, three varieties developed by UC Davis — San Andreas, Monterey and Portola — comprise nearly 75% of the region's strawberry crops.
Two new varieties — Moxie and Royal Royce — could save farmers up to $5,000 an acre in labor costs as selective breeding efforts have significantly reduced the number of runners — vine-like stems that take root and develop into duplicate plants — produced during development. Though helpful when cultivating strawberries, farmers and field workers must shear the runners during the growing season to ensure the plant develops large, high quality berries.
"Runners are a huge expense," Santa Maria strawberry producer Greg France told UC Davis. "We have to hire labor throughout the season just to cut back the runners. These new varieties will be a big deal for us."
While Moxie, Royal Royce and Valiant were bred for warmer climates, Victor and Warrior fare better in cooler climates or late-season harvests that could extend local availability further into fall. The university also anticipates releasing one or two additional varieties in 2020, strawberries they say could be planted in the summer and harvested over winter.
The five new varieties will be on sale this fall at nurseries and distributors licensed by the University of California.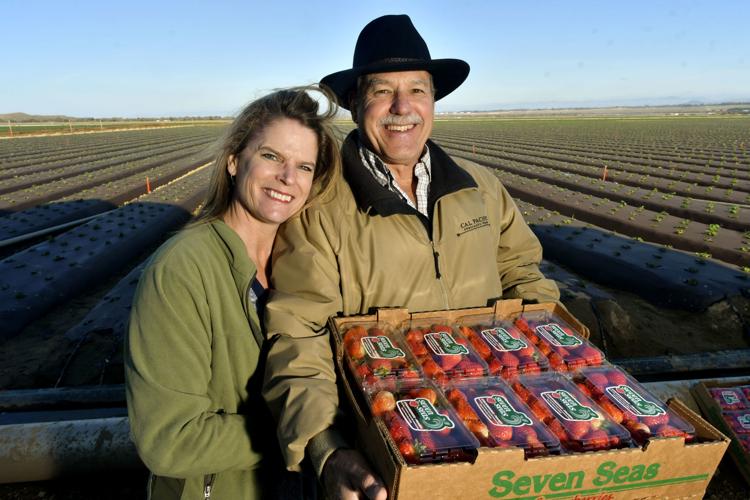 Pesticide use in Santa Barbara County and across California fell in 2017, according to the most recent data released last month by the Califor…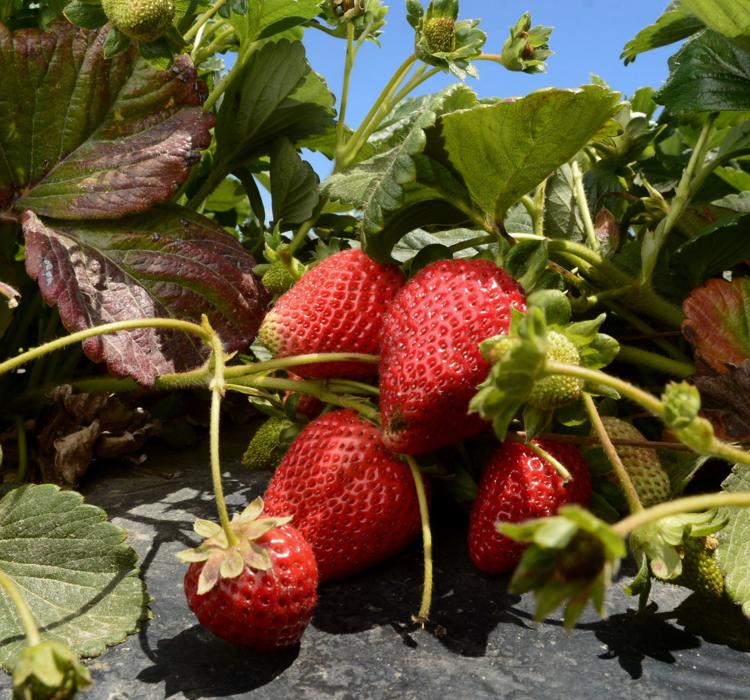 The business news you need
With a weekly newsletter looking back at local history.