Barn doors open this Friday.
Located within the larger Central Coast AVA, Alisos Canyon AVA spans 5,774 acres and is home to nine producing commercial vineyards on a combi…
During the month of September, Grace Rose Farm will donate 25% of proceeds from the sale of Love Song roses to benefit the Alzheimer's Association.
The expo will include access to a greater diversity of topics and speakers from all over the world, including Tasmania, New York and Pennsylvania. 
A lack of access to COVID-19 personal protective equipment and an adequate labor force are among the greatest needs of Central Coast farmers a…
After failing to get approval from the Board of Supervisors to move forward with a regional 1.5% wine assessment on all tasting room sales, th…
Work is expected to begin soon on developing a long-awaited ordinance to allow Santa Barbara County farms and ranches to host overnight guests…
UC Cooperative Extension's fourth Ag Innovations Conference: Comprehensive Crop Care, postponed from an earlier date, will be held in a virtua…
Having grown up on the farm, Dittmar says his apple knowledge comes straight from his dad who at one time planted more than 900 fruit trees on…
Since making the move to their "Rancho Olivos," Shannon and John have been hands-on every step from tending to the seven acres of olive trees,…
Santa Barbara County's tax revenue from cannabis operations took a big jump in the fourth quarter of the 2019-20 fiscal year, totaling more th…
Residents in Santa Barbara County are among those nationwide who have received "mysterious and unsolicited seeds from China," and the County A…
The three-generation family business recently announced that the 2020 pumpkin growing season is officially in full swing. And corn is on the way too.
Santa Maria Strawberry Field Day will be presented by UC Cooperative Extension in a virtual format Tuesday, July 28, said Surendra Dara, entom…
The value of agricultural crops produced in Santa Barbara County in 2019 rose 5.1% over the previous year, exceeding $1.6 billion, according t…
The agricultural nonprofit Vineyard Team has this year awarded $21,500 in scholarships to 12 undergraduate students entering or already attend…
"Steve inspired people. He was the social butterfly who encouraged others."
Already reeling from a wine glut and a softening of consumer demand, wine grape growers were hit with another economic punch by COVID-19 as th…
Born into a viticultural family in Pomerol, France, Rolland graduated with a degree in Oenology from the University of Bordeaux and spent the …
In 2002, Sandy settled on 100 acres in Lompoc's Cebada Canyon. There were no roads. No wells. Just dying apple trees and lots of sand. Always …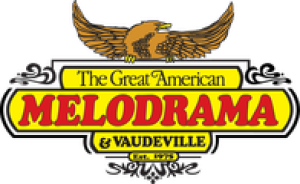 The Great American Melodrama & Vaudeville

Santa Maria Valley Discovery Museum

Farmers Insurance - Jaime Flores
Beginning today, Wednesday, June 17 and through at least July 4, the outdoor market will be located on the temporarily-closed-to-traffic secti…
Monty Roberts will still use the round pen at Flag Is Up Farms to hold live class demonstrations.
Themed "Ready, Set, Grow," the free series will broadcast live via Zoom every Wednesday at 4 p.m. PST, for the next seven weeks starting June 3.
Alma Rosa Winery will donate 10% of all sales generated during the month of May to the Mental Wellness Center of Santa Barbara.
Diane Hernandez, retired Valley News employee and active art hobbyist, says living on an alpaca ranch in Santa Ynez has its perks, which inclu…
An application from one of Santa Barbara County's pioneer wineries to use up to 100% of grapes from offsite in its wines earned preliminary ap…
The live wine tasting experience features a new Santa Barbara County vintner every Monday and Thursday at 6 p.m.