Diane Hernandez, retired Valley News employee and active art hobbyist, says living on an alpaca ranch in Santa Ynez has its perks, which inclu…
An application from one of Santa Barbara County's pioneer wineries to use up to 100% of grapes from offsite in its wines earned preliminary ap…
The live wine tasting experience features a new Santa Barbara County vintner every Monday and Thursday at 6 p.m.
A Santa Maria Valley berry business may be reaping benefits from a sense of "cabin fever" affecting people who have been adhering to public he…
"We were having such an amazing eight months before this all happened. Now we're fighting to pay our rent and just trying to stay afloat."
Nagy is an industry veteran and Santa Maria native.
The family-friendly, small-scale Santa Maria farm offers both pesticide-free blueberries and strawberries for the picking.
Following the postponement of the 14th annual Santa Barbara Wine Country Half Marathon due to social distancing restrictions brought on by the…
A conditional use permit could be required of all cannabis cultivation operations in Santa Barbara County — even those already being processed…
Known in the Valley as "Big Lar," Saarloos, a cattleman, grape grower, active community member and family man has died at the age of 68.
"It was to be a relaxed project growing Pinot Noir and Chardonnay along with a variety of vegetables and fruits, including a grove of olive trees."
The award has been presented every year since 2002.
Community advocate and Lompoc winemaker and resident Steve Arrowood, of Montemar Wines, died on Wednesday after a long battle with cancer, acc…
State and federal officials say food poses no threat for transmitting the coronavirus, but Central Coast growers are taking steps to protect t…
The nonprofit has collected and delivered more than one million pounds of vegetables since its inception.
Over the weekend, hundreds gathered at Santa Ynez Roblar Farm in support of Santa Barbara County lady vintners for the fourth annual Women Win…
"Ironically, this delay has given us an opportunity to go back and revisit the structure of the [Preserve] and try and create one that works f…
Seventeen experts in agriculture, pest control and agriculturally related products and processes are scheduled to speak at the fourth annual A…
Driven by a sense of responsibility to protect her family's livelihood and the land, sixth generation Santa Ynez Valley rancher and high schoo…
A draft environmental impact report for the next order regulating the discharge of agricultural waste from irrigated lands prepared by the Cen…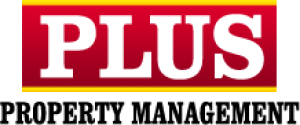 Plus Property Management Santa Maria

Farmers Insurance - Jaime Flores
New columnist Jamie Edlin visits Santa Ynez property The Starter Farm and shares the benefits of the farm to table movement from a local perspective.
A contract with a local firm to assist the Santa Barbara County Planning and Development Department was called into question Tuesday when 4th …
A guide to help farmers determine if a setback would be needed for hoop houses placed near creeks on their lands was not discussed as planned …
Students for Eco-Education & Agriculture have set Sunday, Aug. 2, for Flavors of Santa Barbara County, a culinary and wine event to raise …
A guide to help farmers determine if they need to apply a creek setback to hoop structures will be presented to the Santa Barbara County Board…
Santa Barbara County wine and strawberry industries as well as specialty crops will benefit from recently reached trade agreements with Canada…
"Growing Possibilities," the EconAlliance Ag Forum 2020, will bring together regional agricultural leaders to discuss the challenges and oppor…