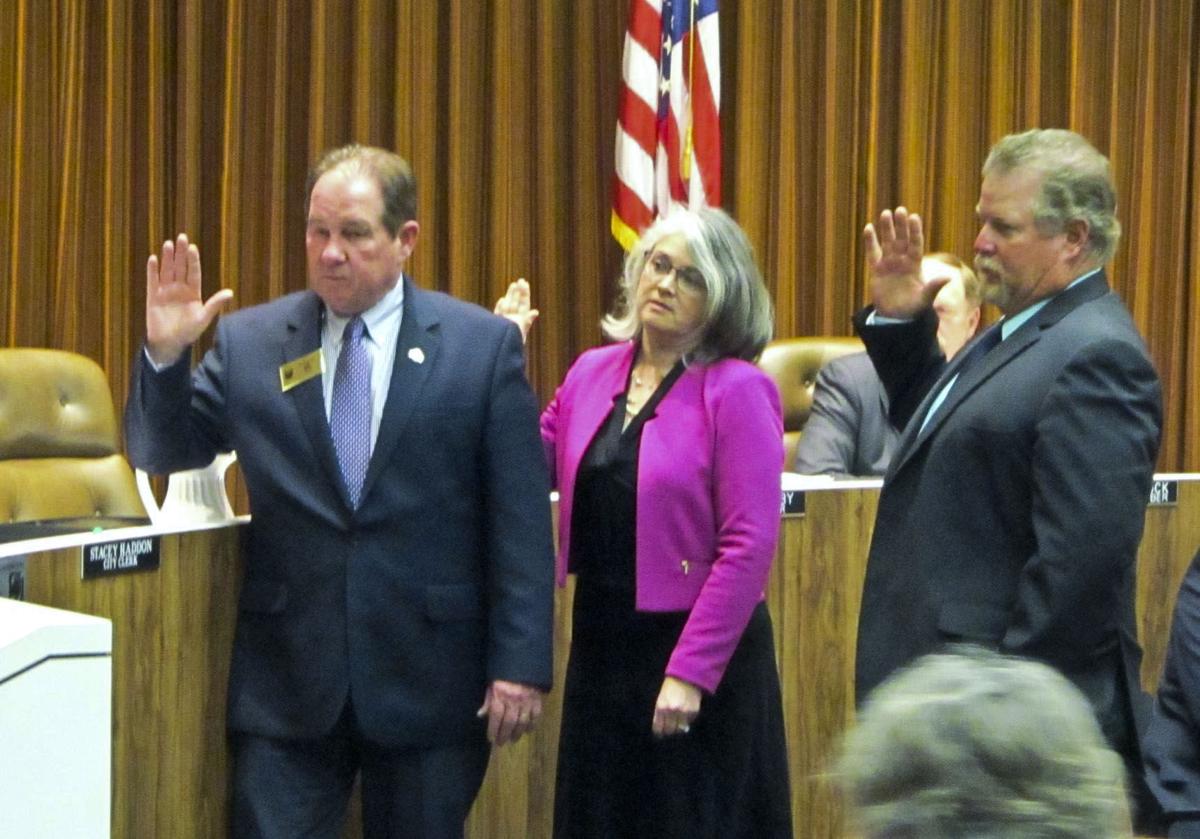 Beginning next month, the local chapter of the American Association of University Women (AAUW) will host a series of four candidate and issue forums to help Lompoc voters prepare for the upcoming Nov. 6 election.
The forums, which will take place over a three-week period, will each be held from 6 to 8 p.m. on their respective date within the City Council chambers at Lompoc City Hall. The schedule for the events is as follows:
Monday, Sept. 17: Lompoc mayoral and City Council candidates;
Thursday, Sept. 20: 35th Assembly District candidates;
Monday, Sept. 24: Hancock College and Lompoc Unified School District bond issues; and
Wednesday, Oct. 3: Lompoc Unified School District board of education candidates.
The AAUW has indicated that each of the candidates in the races, as well as officials knowledgeable about the Hancock College and Lompoc Unified school bonds, will be invited to participate in the events.
The forums are expected to draw some faces that will be familiar to Lompoc voters.
Current Lompoc City Council members Jim Mosby and Jenelle Osborne will battle for the mayor's seat, which was assured to get a new owner after current mayor Bob Lingl decided against seeking a third consecutive two-year term.
The council seats for both Mosby and Osborne run through the 2020 election, so whoever of the two finishes second in the mayor's race will still remain on the dais.
Two other City Council seats will be up for grabs, however, and a total of four candidates, including both incumbents, will vie to fill them.
In Lompoc's first district-based election, challenger Shirley Sherman will go up against incumbent Victor Vega in District 2, and challenger Robert Cuthbert will seek to unseat incumbent Dirk Starbuck in District 3.
In the race for the 35th Assembly District, Republican incumbent Jordan Cunningham will be challenged by Democrat Bill Ostrander. The 35th District covers northern Santa Barbara County, including Lompoc and Santa Maria, and all of San Luis Obispo County.
The school bond issue forum will include information and commentary on Measure Y, a $75 million facilities construction bond that was placed on the ballot by the Hancock College trustees, as well as Measure E, a $79 million schools improvement bond placed on the ballot by the Lompoc Unified School District.
Both bonds will require support from at least 55 percent of voters to succeed.
In the Lompoc school board race, three seats will be up for grabs, including two for full four-year terms and one for the remaining two years of a term.
Incumbents Steve Straight, who is the current board president, and Bill Heath will each seek re-election on a ballot that will also include Gloria Grijalva, who was appointed to a seat on the board in February following the death of Richard King, who had been elected in 2016.
Joining them in the race for those three seats will be Lompoc-area residents Deb Andrews, Alan Skinner, Timothy C. Moncier and Nancy Schuler-Jones.
Each of the forums will be broadcast by local cable access station TAP TV, according to the AAUW.
The deadline to register to vote in the Nov. 6 general election is Oct. 22. For more information on the election process, visit the Santa Barbara County Clerk-Recorder's website at www.sbcvote.com/elections/elections.aspx.
For more on the Lompoc-Vandenberg branch of the AAUW, visit https://lompocvandenberg-ca.aauw.net/.
Willis Jacobson covers the city of Lompoc for Lee Central Coast Newspapers. Follow him on Twitter @WJacobsonLR.
Be the first to know
Get local news delivered to your inbox!