The Santa Barbara County Board of Supervisors will be asked whether microenterprise home kitchens should be allowed and regulated or left as illegal operations when it meets Tuesday morning in Santa Maria.
A vehicle involved in a police pursuit in the Santa Maria area ended when the suspect's vehicle crashed into a SMOOTH bus near Union Valley Parkway and Orcutt Road, according to emergency scanner traffic. 
Men, women and children of every ethnicity milled around, drawn to the heart of downtown Los Angeles where they had once celebrated five NBA championships won by Bryant and the Lakers.
Wine Enthusiast magazine selects Crown Point Vineyard's Cabernet Sauvignon as one of 10 top-rated California varietals of 2019.
Yasmin Dawson, who organized last year's march and vigil commemorating the life and death of Army Spc. Marlon Brumfield, was revealed Sunday a…
Legendary blues guitarist, vocalist and five-time Grammy Award winner and Blues Hall of Fame inductee Robert Cray, is set to perform for the f…
On Jan. 23, officials at Vandenberg Air Force Base hosted the annual honorary commanders breakfast where commanders and their honorary counter…
Here are just some of the wonderful pets at the Santa Maria Valley Humane Society that are ready for their forever home. Please share and help…
Read through the obituaries published in Santa Maria Times
Read through the obituaries published in Santa Maria Times
Along the California coast, the best time of the year for great sunrises and sunsets is winter. Here's why:
A dry cold front will bring gentle southerly winds and increasing clouds Sunday morning.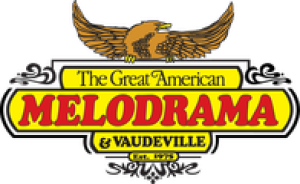 The Great American Melodrama & Vaudeville